Specials
Check out our featured specials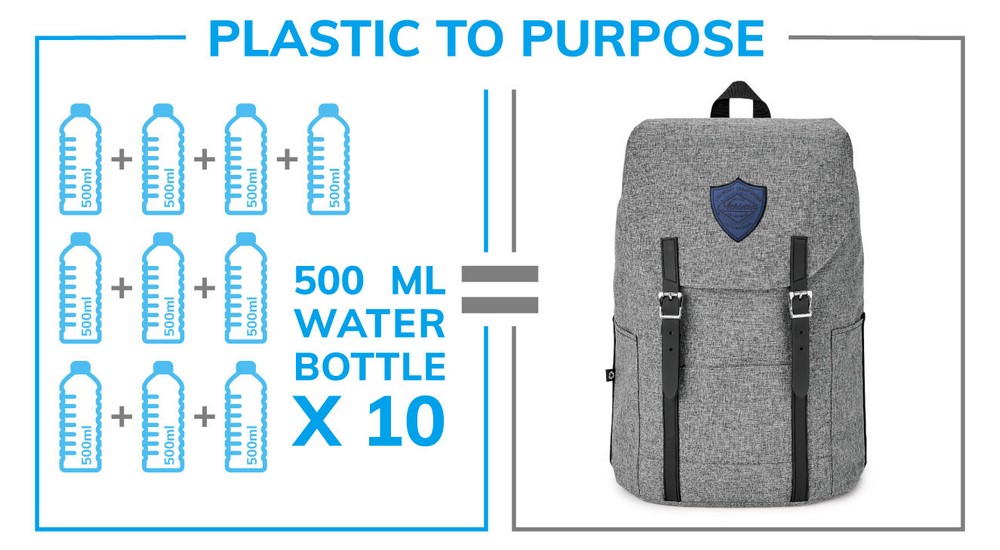 100% RPET Aqua Flip-Top Backpack
The fabric of this flip-top backpack is made from 100% recycled PET (plastic bottles). Padded laptop compartment. Drawstring securely closed the main compartment. Pin-stripe liner. Concealed safety pocket. Mesh shoulder strap. Built-in safety hook to secure bag to chair or table in public areas.
Click Here for More Information on the Bottle Bag!
Survivor Multi-tool - as low as $2
Portable, discreet, and durable, this credit card sized survival tool comes with a can opener, knife edge, screwdriver, ruler, bottle opener, 4 position wrench, butterfly screw wrench, saw blade, 2 position wrench and a keychain hole. Black case is complimentary. For a limited time, enjoy free set-up with your order (min 100 pcs)!
Click here for more information
Multipurpose Mousepad & Microfiber Screen Cleaner - as low as $1.93
This mousepad also works as microfiber screen cleaner and comes in full-color imprint, anti-slip bottom, and is thin enough to slide into your computer for easy storage! Perfect for traveling, and folks on-the-go.
Click here for more information
Traveler Phone Car Air Vent Mount Holder - as low as $2.98
It's the law! As of January 2017, drivers in California must have their phone mounted in their vehicle while in use. This special holder clips on easily to any car's air vents, and is designed for a safer and truly hands-free driving experience with its 360-degree adjustable grip.
Click here for more information
Pop Socket Phone Accessory - as low as $4.69
A PopSocket sticks flat to the back of your phone, tablet or case with its reusable, repositionable gel. Once extended, the PopSocket becomes a media stand for any device, a photo or texting grip, or lower it for a video chat.
Click here for more information
Chipolo Bluetooth Item Finder - as low as $24.55
Chipolo is a revolutionary Bluetooth item finder that helps you keep your eye on your valuables. Attach Chipolo on anything that is often misplaced or lost, and connect it with the Chipolo App on your phone,and the Chipolo will sound off within the 200-foot Bluetooth range, even if it's on silent mode. Easy setup and compatible with Android, iOS and Windows.
Click here for more information
Cork Pouch- as low as $1.78
Luxurious soft touch cork pencil pouch. Color accented zipper. Large capacity, holds pencils, charging cords, school ID and more. 3 1/2" H x 8 7/16" W
Click here for more information
48" EcoSmart® Stick Umbrella - as low as $14.98
Canopy and matching case made from 51% recycled PET. Full wood handle, shaft, and tips. Automatic opening, case includes shoulder strap. 35" H and 48" Arc
Click here for more information
20 Oz. Himalayan Tumbler - as low as $8.75
Stainless steel outer and inner wall. Double wall construction for insulation of hot or cold liquids. Keeps drinks at its temperature for up to 6 hours. Spill-resistant slide action lid with rubber gasket. BPA free. Hand washed recommended.
Click here for more information
5-in-1 Work Pen - as low as $1.69
Six-sided twist-action ballpoint has a textured metallic grip, metal clip, spirit level, 3"/7cm ruler, small reversible Phillips and flathead screwdriver bit and a capacitive stylus that works with touch screen devices.
Click here for more information